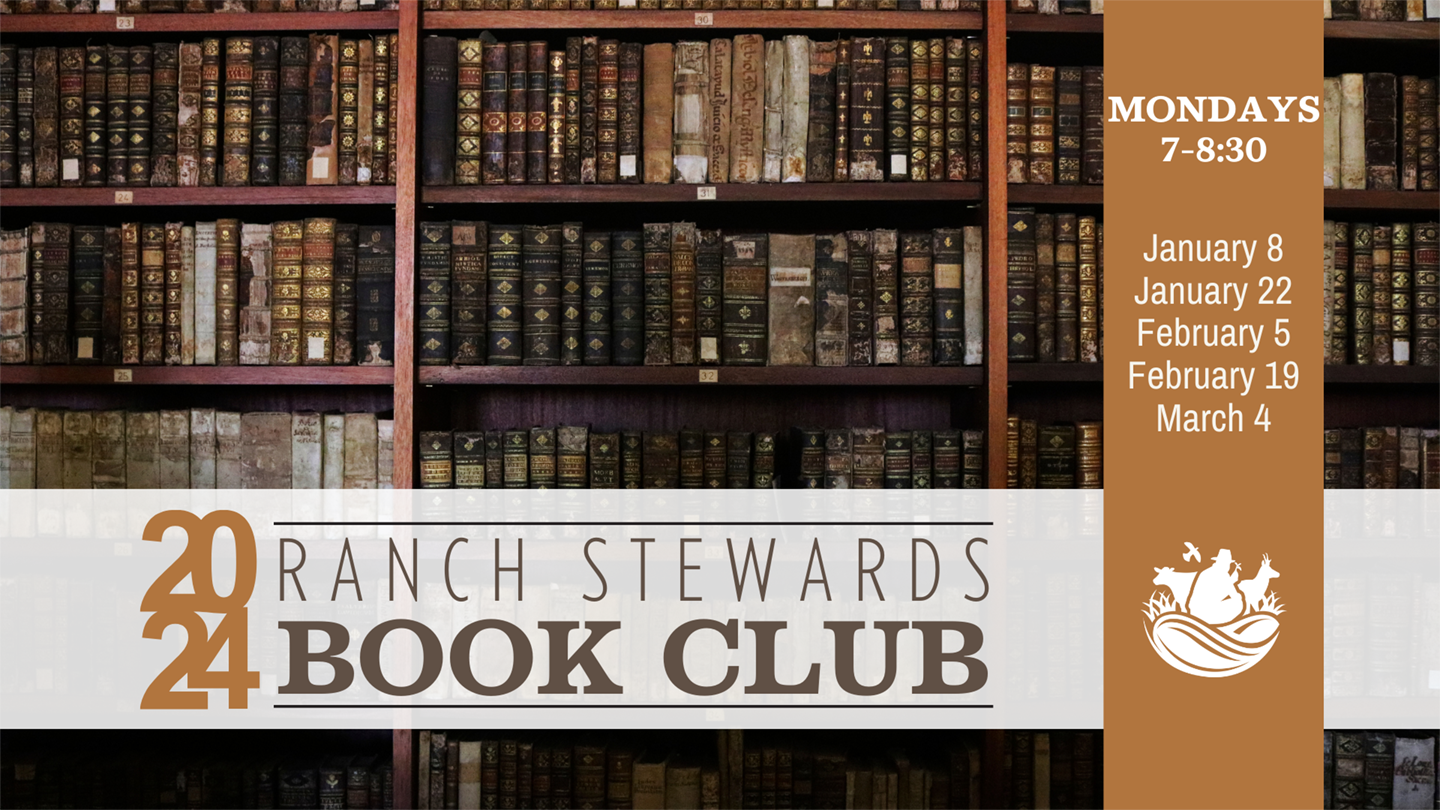 "To learn to read is to light a fire; every syllable that is spelled out is a spark." ― Victor Hugo
We're excited that you're interest in the 2024 Ranch Stewards Book Club! Each year we try to pick out a book that'll add value while fostering a hearty discussion during our online book club sessions. This year's selection, Rancher, Farmer, Fisherman, achieves both of those goals.
Unfolding as a journey down the Mississippi River, Rancher, Farmer, Fisherman tells the stories of five representatives of this stewardship movement: a Montana rancher, a Kansas farmer, a Mississippi riverman, a Louisiana shrimper and a Gulf fisherman. In exploring their work, family histories and the essential geographies they protect, Rancher, Farmer, Fisherman challenges pervasive and powerful myths about American and environmental values.
Over the course of the Ranch Stewards Book Club, we'll discuss the book in five sessions:
Monday, January 8 – Chapter 1, Rancher
Monday, January 22 – Chapter 2, Farmer
Monday, February 5 – Chapter 3, Riverman
Monday, February 19 – Chapter 4, Shrimper
Monday, March 4 – Chapter 5, Fisherman
These discussions will take place on Zoom from 7-8:30 MST and a direct link will be sent in your registration confirmation email. We'll also send you reminders as each Book Club date approaches.
If you are one of the first 20 registrants, you can receive a complimentary copy of the book.
Questions? We've got you! Just call Haylie Shipp at 406-853-0483.