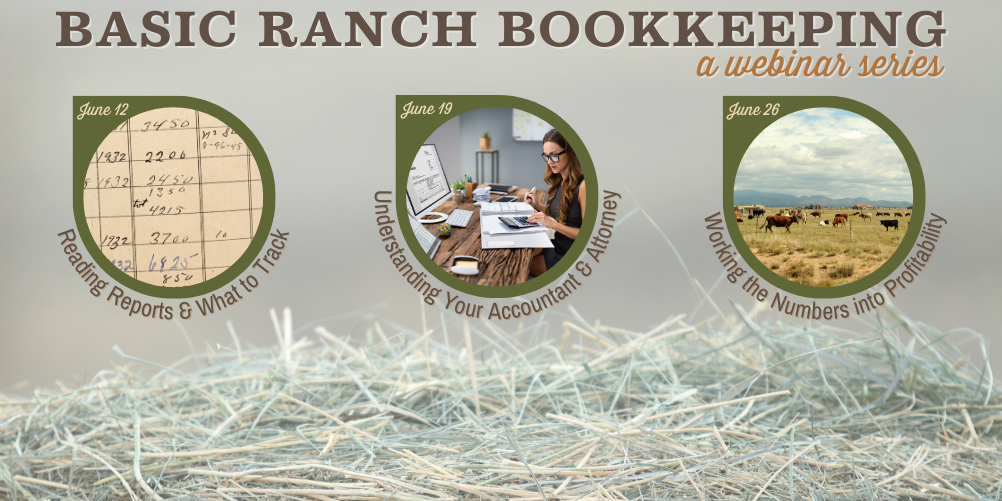 CLICK HERE to register!
From the everyday logistics of ranching to livestock marketing to soil health to accounting, there are a lot of different languages that a productive rancher needs to be fluent in. However, it's hard to learn what you don't know you should know. This can be especially aggravating in the world of bookkeeping. Through the "Basic Ranch Bookkeeping" webinar series, you'll be exposed to the underlying principles of accounting, get familiar with the phrases used by the professional you work with, and better understand how this can all work in unison to monitor and grow ranch profitability.
All events will run from 7:30-8:30 p.m. and will be recorded for future review. Here's the schedule:
June 12 – Bookkeeping Basics
June 19 – Talking the Language of Accountants & Attorneys
June 26 – Turning Knowledge into Profitability
Speaker bios and a downloadable workbook will be emailed to registrants before the event.
Miss an event? Each is being uploaded to our Ranchers Stewardship Alliance YouTube Channel.