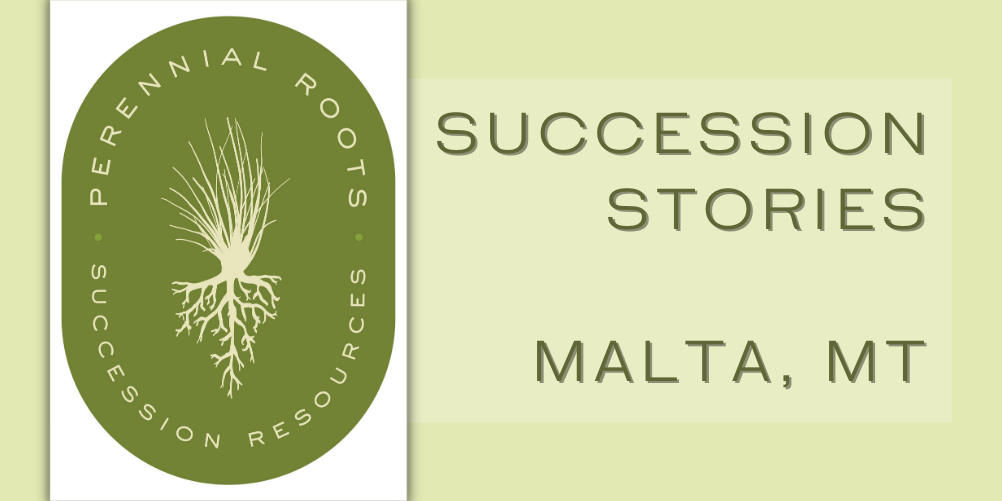 UPDATE: The following depicts updated information for an event that was previously planned for February but has been moved to March. If you purchased tickets and/or sent in an RSVP for the February event, those have been tracked and will be honored. If you'd previously paid but are now unable to attend, we're happy to issue a refund. Simply call the Ranchers Stewardship Alliance office at (406) 654-1405 or email [email protected].
Nationally it's estimated that 16.5 percent of family farms and ranches survive to a third generation of ownership. Inadequate succession planning is one of the biggest threats facing most small businesses, including agriculture.
In an effort to bring light to this shared challenge, "Perennial Roots: Succession Stories" is an in-person event that'll allow you to hear from three Montana ranch families well versed in the topic:
Lee Family, Judith Gap
Hammond Family, Malta
Mannix Family, Helmville
Plan for a thought-provoking evening that'll include dinner and tons of interactive conversation. Malta's event will run from 5-8:30 at the Tin Cup. CLICK HERE to register for the event.
Perennial Roots is a joint program of Ranchers Stewardship Alliance and Winnett ACES. This Succession Stories event is co-hosted by the Petroleum County Conservation District.