When Ranchers Stewardship Alliance formed in 2003, we started with the desire to keep grasslands along the Northern Great Plains intact and its agricultural producers flourishing. That desire has continued throughout the last 19 years of the organization's history. Today, the Ranchers Stewardship Alliance is committed to supporting our ranching, conservation, and rural communities as we work collaboratively to maintain these ranching communities which producers have long cared for.
Here is a look at how RSA has impacted our ranching, conservation, and rural communities across the last two years to increase the resiliency of ranch businesses, our grasslands, and wildlife habitat. 
As the Ranchers Stewardship Alliance continues to press forward with our mission, we know our programs aren't slowing down in 2023.  
For the first time in organizational history, we are offering an opportunity to be a part of our solution-based mission.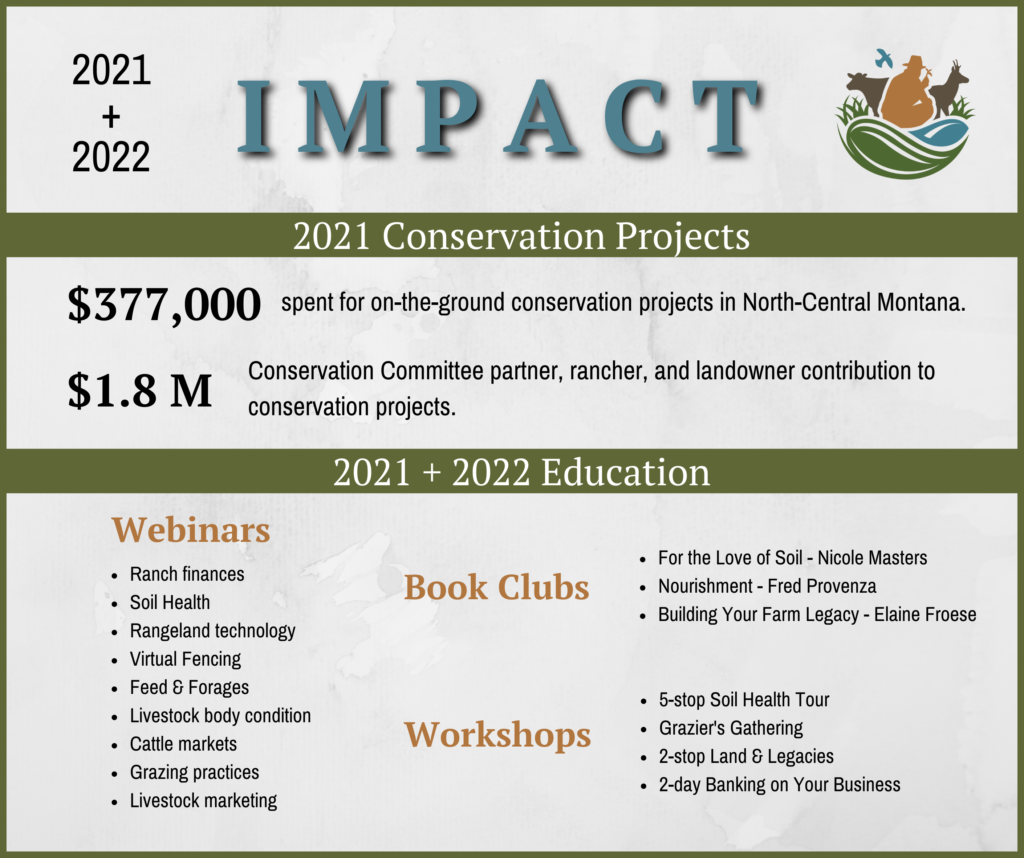 Our inaugural 2023 membership is open, and we are inviting you to be one of the original Ranchers Stewardship Alliance members.
Your membership commitment to the Ranchers Stewardship Alliance will continue to build the treasured grassland communities, maintain open spaces, increase wildlife habitat, and produce food and fiber for the rest of the world. This membership is  
informal and non-voting, but your voice is still valued and encouraged! 
As a committed member, we would also invite you to inquire about serving on one of our planning committees.