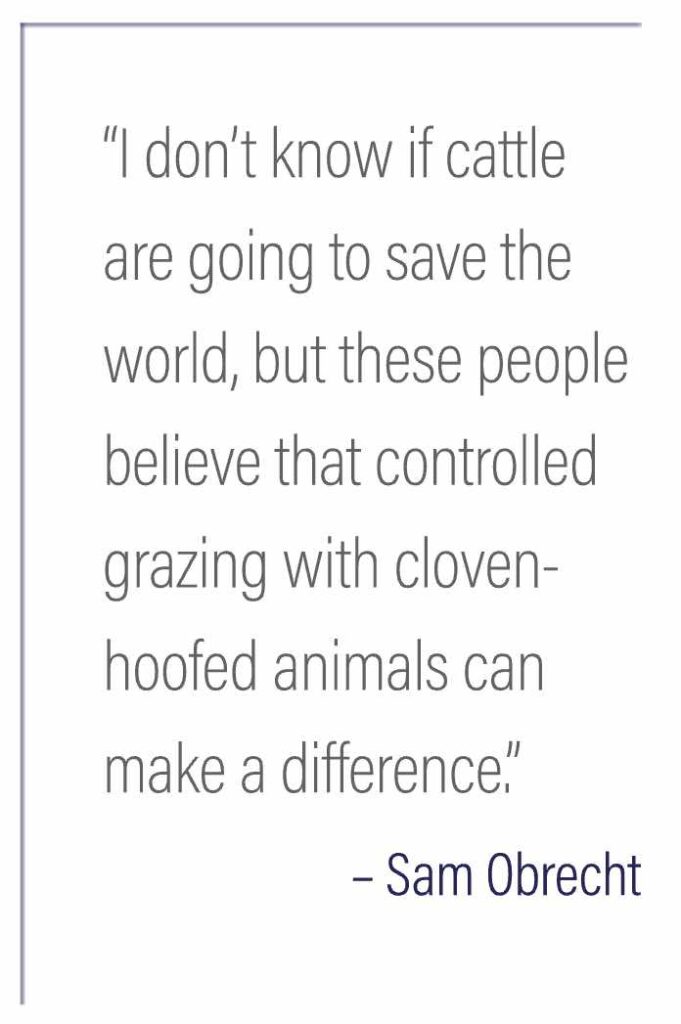 A publication of Montana State University, the MSU Collegian recently featured Tyrel Obrecht, Ranchers Stewardship Alliance board member, and his father Sam. A two-for-one effort, both Obrechts are MSU Alumni.
The story highlights the innovative management strategies the duo is implementing on their Turner, Montana ranch and how those conservation methods can help aid carbon sequestration.
Among those practices, the Obrechts have latched onto rotational grazing, increased soil and wildlife monitoring, and signed on with a carbon offset company with the potential to add 10-20% to the ranch's bottom line.
Curious as to what they're up to? CLICK HERE to read the full story on pages 38-39.
Photo by Hannah Bicknell for MSU Collegian.